What We're All About
KNWN encompasses the snowboarding lifestyle of British Columbia, Canada.  Not only are our boards manufactured in our own facility in Squamish, BC, but they are designed with over 26 years of snowboard manufacturing experience.  Using only the most high-end and environmentally friendly materials available, KNWN is dedicated to preserving the Winter's that give us so much enjoyment in our lives. We make snowboards because we love snowboarding and we use our experience in meticulous detail to produce the lightest, most durable boards in the industry today.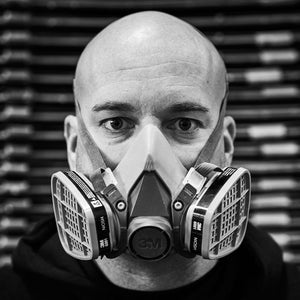 Meet Your Shaper
Born in North Vancouver at the foot of the Northshore mountains, Jason began building boards since 1995, and has since shaped over 8,000 boards with his own hands over the past 26 years. With that experience comes close attention to detail and a precise sense of what a customer needs in a board. Jason has built boards that have won World Cup events and been on the front covers of magazines and has shaped custom boards for some of the top pros in snowboarding over the past two decades.
He has worked for some of the top brands in the industry as a board designer and production specialist, and has worked with factories from Spain to the Philippines to China.
Now residing back on the Westcoast where he grew up, Jason opened Knwn Manufacturing Inc. in Squamish, British Columbia in 2015 to build his own brand of high-end boards designed and built for the mountains of the surrounding Coast Mountain range.
PREMIUM MATERIALS
We source our materials from only the finest suppliers from Austria to Canada to Japan. Premum materials combined with fine craftsmanship equal premium quality snowboards and splitboards so no expense is spared in procuring the lightest and strongest materials from our 26 years of R&D and manufacturing experience. We use meticulous detail to prepare our components before presssing which leads to superior adhesion and longer lasting boards. As a matter of fact, we have not had a single warranty return from a customer in the past 4 years. In other words, quality and experience matters.
APPAREL NOW AVAILABLE
We have premium apparel and accessories available both online as well as in our Squamish showroom. From hoodies to hats to decals, we have all the essentials covered so you can get kitted for the winter.
Our Showroom is open Wednesdays to Saturdays, from September to March.
SHOP NOW
COME AND VISIT US
Browse the racks of boards, one-off creations and colour-ways, bindings, apparel, backcountry gear, goggles, and more.
Our production facility has a showroom retail space that's open to the public so if you're in Squamish or on the way to Whistler, stop by, say hi, have a coffee or come talk shop. We tune boards, have factory tours and our space is a hub for snowboarders, splitboarders, apres beers and good times.
We have gear from Knwn, G3, Fix Bindings, Black Diamond, Spark R&D, Voile, Ashbury Eyewear, Poler, Yeti, Esker, Pyzel Surfboards, Asmo, Grassroots Powsurf, S&S and more.
Backcountry books, safety equipment, splitboard accessories, sunglasses, lenses, snacks, coffee, you name it we've got you covered.
Contact Info
CANADIAN ASPEN WOODCORES
Careful not to compare apples to oranges.
The species and quality of wood in your snowboard makes all the difference. We use Canandian Aspen from a specific region of the Gaspe Peninnsula of Quebec and we only take the lightest weight portion of the tree. The result is one of the lightest, strongest and liveliest woodcores that can be used in snowboard manufacturing. When you flex a Knwn board, it wants to return to its original shape as quickly as possible, so it feels like the board is alive under your feet. It makes the board quick and responsive and they have way more pop off jumps than a poplar or other species of woodcore.
BORN IN British Columbia
We made our first boards in North Vancouver in 1995 testing and perfecting them in the stomping grounds of the hills of the North Shore. As time went on, we began building bigger and wider boards for the Whistler backcountry and for the tree runs of the Kootneys, then splitboards for the peaks of the Selkirks and beyond. Knwn has been adapting to the big mountains and customizing boards perfect for their terrain since day one.
Whether you're riding the parks of the North Shore hills or the vertical of Whistler, or the sled-access or touring in the Sea to Sky, we build boards for you; because if it works here, it will work just about anywhere.
NEW FOR WINTER 2022
For Winter 2022, we have introduced an entire new line by refining previous shapes and by creating entirely new ones to fit the times.
The brand new MIRROR is the blunt tipped park twin killer.
The ECHO is the directional women's all mountain / freestyle slayer.
The brand new FREEPLUS is the ultimate directional freeride deck.
The NORTHSHORE has added a new 146 length for women and lighter riders craving pow board.
The VANGUARD SPLIT is a brand new directional splitboard.
The FORECAST CARBON SPLIT is refined and is the pinnicle of backcountry tech for Knwn.
SHOP NOW
YOUR SPLITBOARD SPECIALIST
We work with our guides and abassadors to fine tune out splitboard designs, shapes and construction to make them more durable, lighter weight and more fun to ride with uncompromising dependability.
We stock a large selection of accessories, bindings, poles, skins and other neccessities in our factory showroom to ensure you walk out set-up and ready for the backcountry.
We also run AST courses to get our newer splitboarders educated before they venture out while creating a sense of community amongst riders.
Our love for the outdoors, the mountains and snowboard design and manufacturing gives us the passion and drive to create the best possible products for the backcountry.
Proudly Made In Canada
We are passionate about building snowboards and in most cases we know each customer by name. We want to make each board the best possible board for each customer because we know exactly what it means to each person. When snowboards are produced in factories around the world, there is no love put into the board. Excess resin is left inside making the boards heavy and brittle. There's knotts in the woodcores and quite often the factories will hide blemishes and inconsistencies with a heavy coat of lacquer. At Knwn we take the time to understand each customer's wants and needs and spend the time and TLC to make each board the lightest, strongest board possible, and we do it all right here in Canada.
When you buy a Canadian made snowboard you're not just voting with your dollars, you're keeping your money in your own ecomomy. From our daily delieveries of supplies and materials, to the almost daily trips to our hardware store, we pump the money directly back into our geographic area and play our part in the local economy.